Climate Bonds CONNECT 2022: Global Conference - 19 & 20 October 2022
Hybrid event
---
Under the theme 'Mobilising $5trillion of Climate Bonds per year by 2025, this year's Climate Bonds Global Conference, now part of the Climate Bonds CONNECT event series, included discussion sessions with opportunity and solutions-driven conversations teasing out the most relevant topics that bridge science, policy and finance.
Top speakers, thought leaders, decision-makers and influencers discussed the challenges and current trends that shape the future of green finance in emerging and developed markets, including topics on taxonomies, policy guidance and transition pathways.
The Climate Bonds Training Day took place one day ahead of the Conference with three practical-led masterclasses and explored topics such as transition, taxonomy and investment with capital markets decision makers, investors and issuers in attendance.Find the Training Day Agenda here.
Benefiting from a hybrid format (online and in-person invitation only) the event connected a wide global audience to the discussions.
WATCH THE SESSION RECORDINGS HERE

GLOBAL CONFERENCE LONDON 2022 HIGHLIGHTS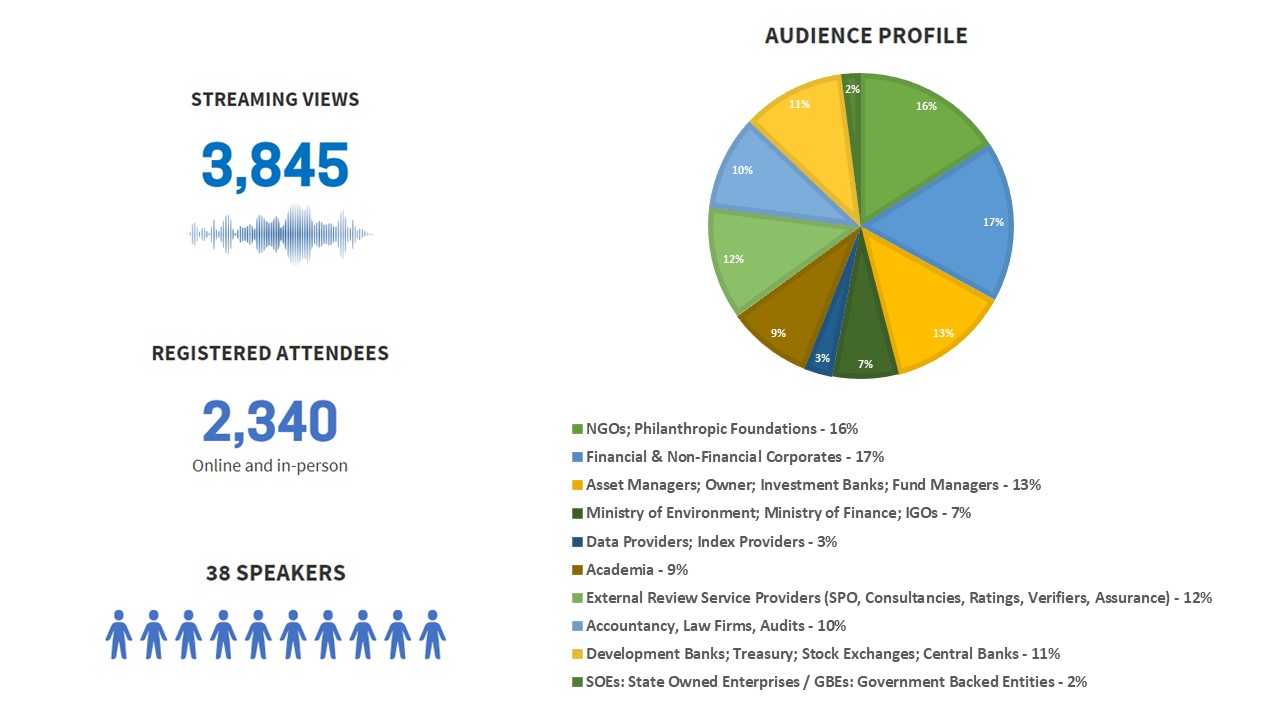 SPONSORS