Sovereign Social & Sustainability Bond Pioneer
Andorra was one of the pioneering UNFCCC Parties in communicating its Contribution at the National Level (INDC) in 2015 and in updating it in 2020 with the aim of achieving carbon neutrality in 2050. In a complex socio-economic context, the choice for sustainable finance is a top priority for Andorra. In line with its Green, Social and Sustainability Bond Framework,  proceeds will be used to finance Renewable Energy and Energy Efficiency, Low-Carbon Transport, Circular Economy, Land Use and Conservation, Healthcare, Education, Employment Generation, Affordable Housing, and Equality.
"We have to make sure that nobody in our society is left behind by prioritizing qualitative investments to foster the two-sided green and digital transitions that help to build a more resilient and sustainable future for next generations. The Principality of Andorra also aims at supporting the enhancement of this developing market and to promote investor's confidence in sustainable financing both at home and globally."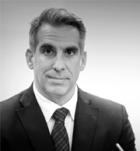 - César Marquina Pérez de la Cruz, Minister of Finance